Quinta da Palmirinha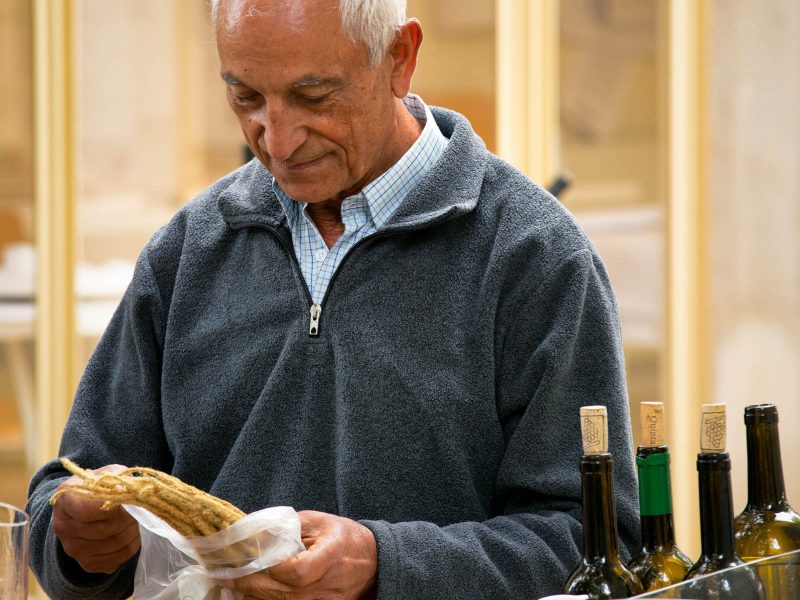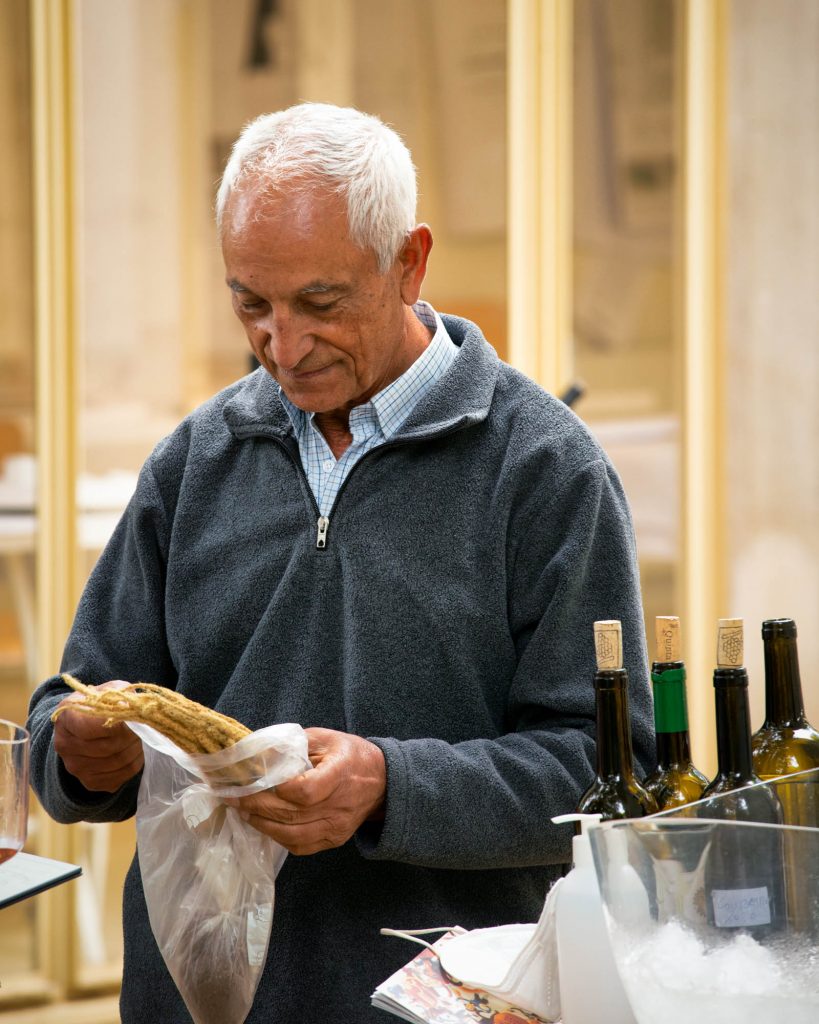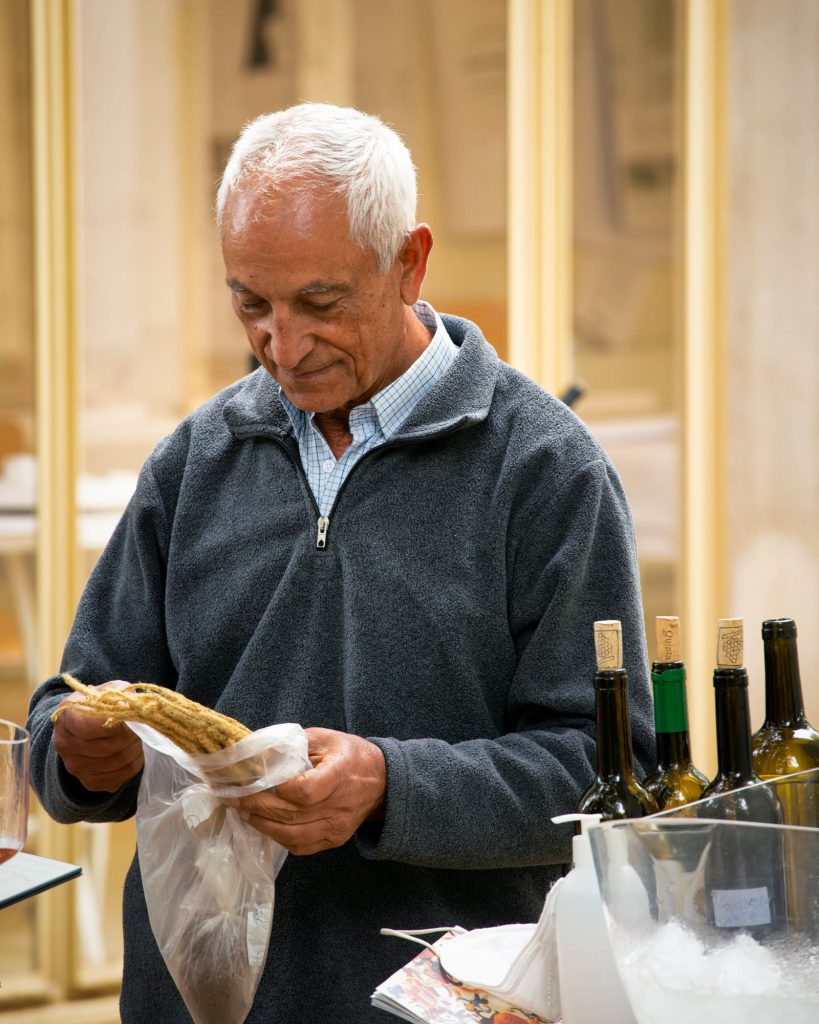 The 3.5 hectares of vines at Quinta da Palmirinha were inherited by Fernando Paiva in 2000. He was 56 years old at the time and decided to retire from his position as a professor of history and Portuguese and take on the vineyard. A course in biodynamic agriculture with the late Pierre Masson, a legendary French exponent of Steiner's philosophy, provided inspiration for how he would work.
White-haired and with the lean, weathered look of someone who spends a lot of time outdoors, Paiva isn't a big talker. When he's asked how biodynamics can work in the wet and challenging climate of Vinho Verde he just smiles doggedly and says one word: "Faith". He counts himself as an agnostic, however when it comes to biodynamics he's now very much a believer.
The vines at Quinta da Palmirinha are still interplanted with vegetables in traditional Vinho Verde style and Paiva has chickens on bug-eating duty among the vines, too. Taking the Steiner idea of closed-loop farming to its extremes, Paiva even uses the fronds of his palm trees to attach the vines to their trellises. He's fashioned a contraption with a wooden board and two nails which allows him to strip the fronds into thin ties.
Wanting his winemaking to be as minimalistic and additive free as his viticulture, Paiva started experimenting with making wine without any added sulphites in 2016. Simultaneously, he discovered that the Polytechnic Institute of Bragança were trialling powdered chestnut flowers as an alternative antioxidant to sulphur dioxide for the production of cheese. Paiva felt that if it could work for cheese, there was no reason why it wouldn't work in wine. He has worked closely with the institute ever since, and now uses this naturally occurring substance made from chestnut trees that grow on his land in all his wines.