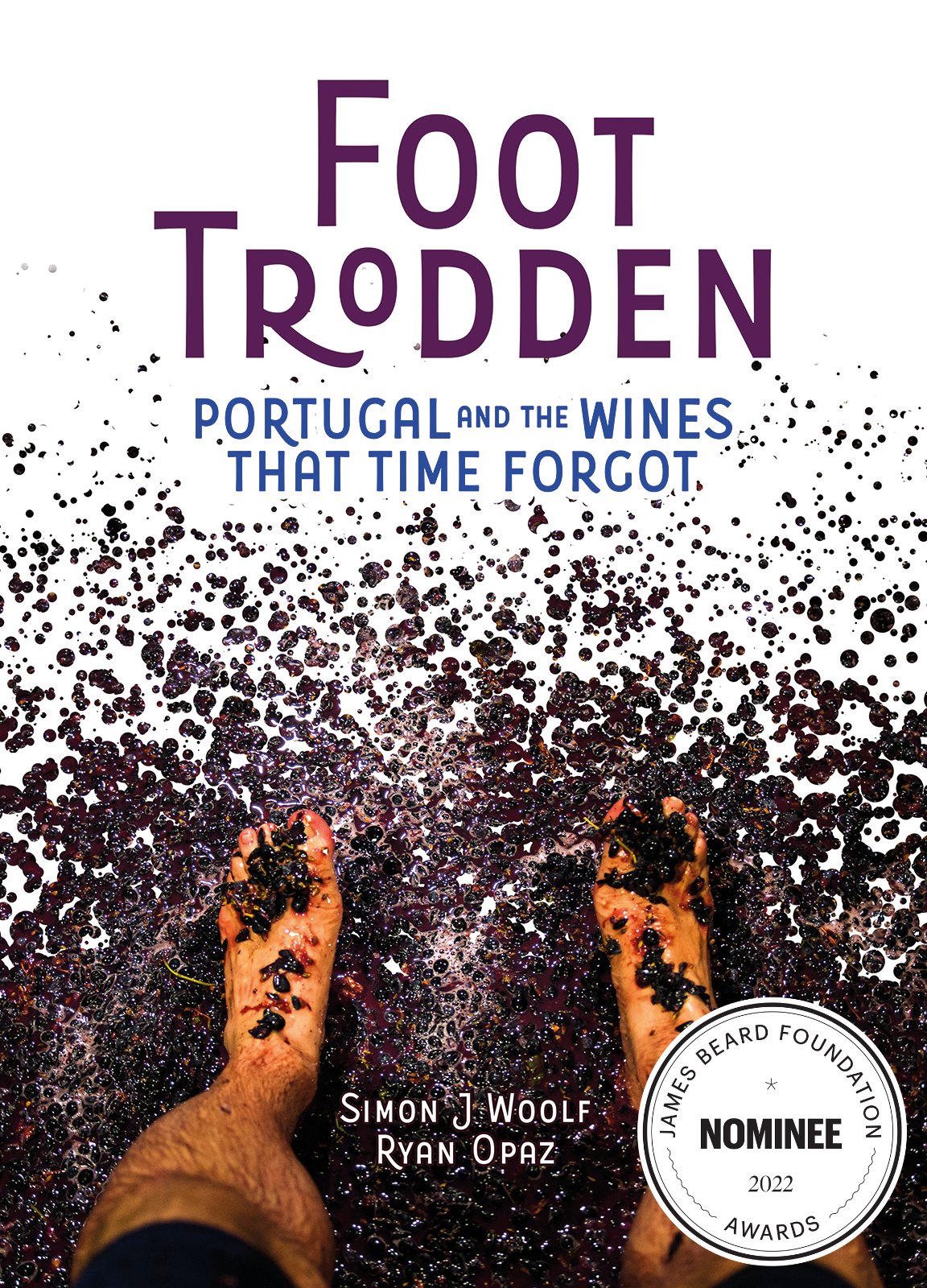 Foot Trodden – Portugal and the Wines that Time Forgot is the new book from Simon J Woolf and Ryan Opaz.
In this narrative and visual deep-dive into the soul of Portuguese wine, Woolf & Opaz dig deep into the stories behind the winemakers, their history, and Portugal's culture – and how all of this has affected Portugal and its wine industry today.
If you didn't realise just how dynamic and exciting Portuguese wine is today – then this book will shock you into that realisation. Foot Trodden takes you on a virtual journey from north to south, from Portugal's past to its future.
Explore Portugal's potent mix of old and new, from ancient wine-making traditions and native grape varieties to the young winemakers discovering this rich but often neglected heritage. Venture not just to the strongholds of the Douro valley and Vinho Verde, but further afield to the Dão, Lisboa, Alentejo, Colares, Madeira and more.
With eight major chapters, and 256 pages in full colour. Illustrated with exclusive photos, a beautiful hardcover designed by Eyal & Myrthe, plus a specially commissioned hand-drawn map of Portugal by artist Zé Miguel
ORDER NOW:  Europe & Global / USA & Canada
James Beard Foundation Awards Nominee 2022