Folias de Baco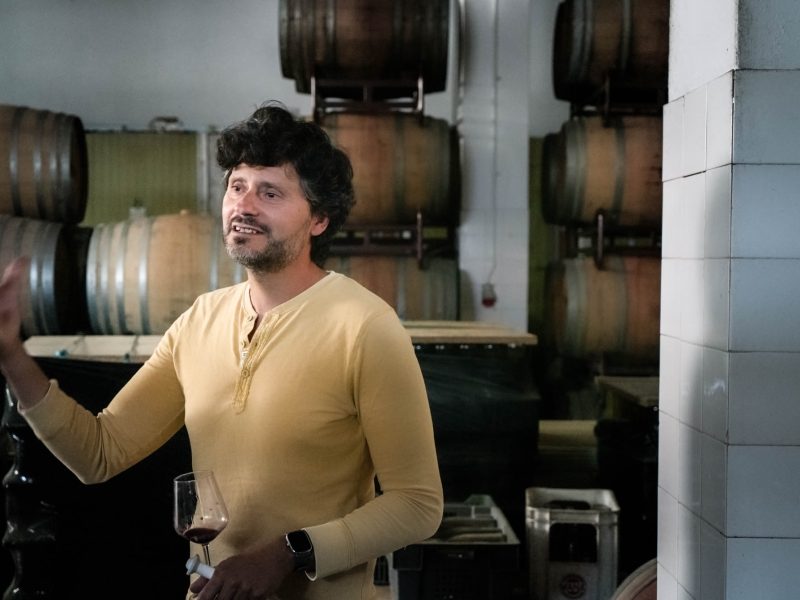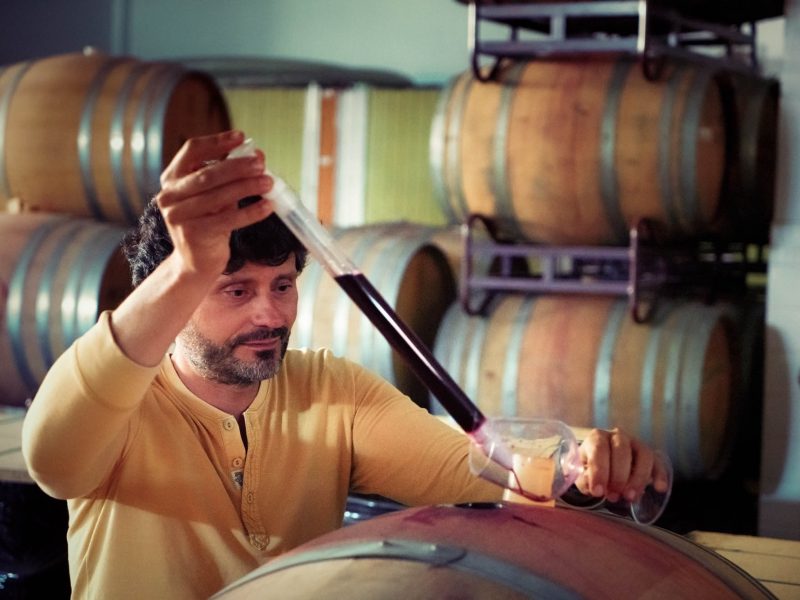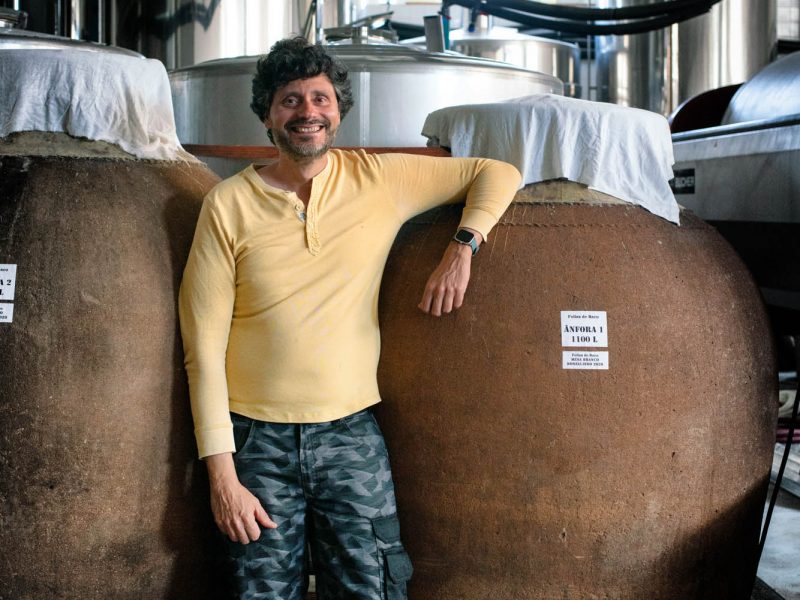 Tiago Sampaio is the man of many brands: in Portugal his wines can still be found under the name Olho no pé (eye on the foot) which was his original brand. But outside Portugal he now sells his wines under the names Folias de Baco or Uivo.
Whatever might be written on the label, Tiago's style is quite recognisable. The wines have a feeling of energy and a lightness of touch which reflects the high altitude of Tiago's vineyards (they stretch up to 700m above sea level). Whites and reds alike tend to have fascinating textures. Pét-nats have become a small obsession, and are very good, as is the Moscatel Gallego, with pin-sharp, minty aromatics. Moscatel is a specialty of the area around Favaios, where Sampaio has some of his vineyards.
Renegado is a firm favourite of ours – a red/white blend that is dangerously drinkable, fresh and light. It's a kind of homage to the simple wine that Douro grape growers have always made for their own consumption – 'consumo' as it's known locally.
Since 2019, Tiago rehoused his winery in Sanfins do Douro's old coop winery building. He also now has a pair of antique talhas that were gifted to him by Vasco Croft.